welcome to L'Arté café and gallery
a visual and edible feast
Come and escape the hustle and bustle of pavement dining and soak up our relaxed L'Arté atmosphere.

You won't be disappointed.
Voted Lonely Planet's No 1 cafe pick for the Central North Island and one of the top 10 places to visit in New Zealand. L'Arté Café and Gallery is not to be missed when visiting Taupo. The café and gallery are both set in a magical, art filled garden, complete with an outside mosaic living room.
Discover a dream world of extraordinary dimensions in this tranquil mosaic-filled haven. As you wander through the pathways of art and creativity, nestled in the mature garden, you will soon discover the most unique New Zealand gallery. Judi's passion and innovation for her work and surroundings make L'Arté Café and Gallery a visual delight that keeps growing and changing with every new project. Attached to the gallery is the working pottery studio. This is where Judi's inspiration becomes reality. Living the creative process, her work is always changing as she explores the possibilities of the medium she is working with and pushes all the boundaries.
L'Arté Café and Gallery serves Allpress coffee, has a wonderful selection of New Zealand wines and beers and the excellent service exceeds all expectations. With New Zealand's finest produce, the kitchen team at L'arté produce everything fresh on-site. L'Arté Café and Gallery is a special holiday experience that will stay with you.
visit us today
Labour Weekend 2019 - We will be Open Saturday, Sunday and Monday 8am - 4pm
OPEN — Wed - Sun 8am to 4pm | us@larte.co.nz | (07) 378 2962
255 Mapara Road, Acacia Bay, Taupo NZ 3385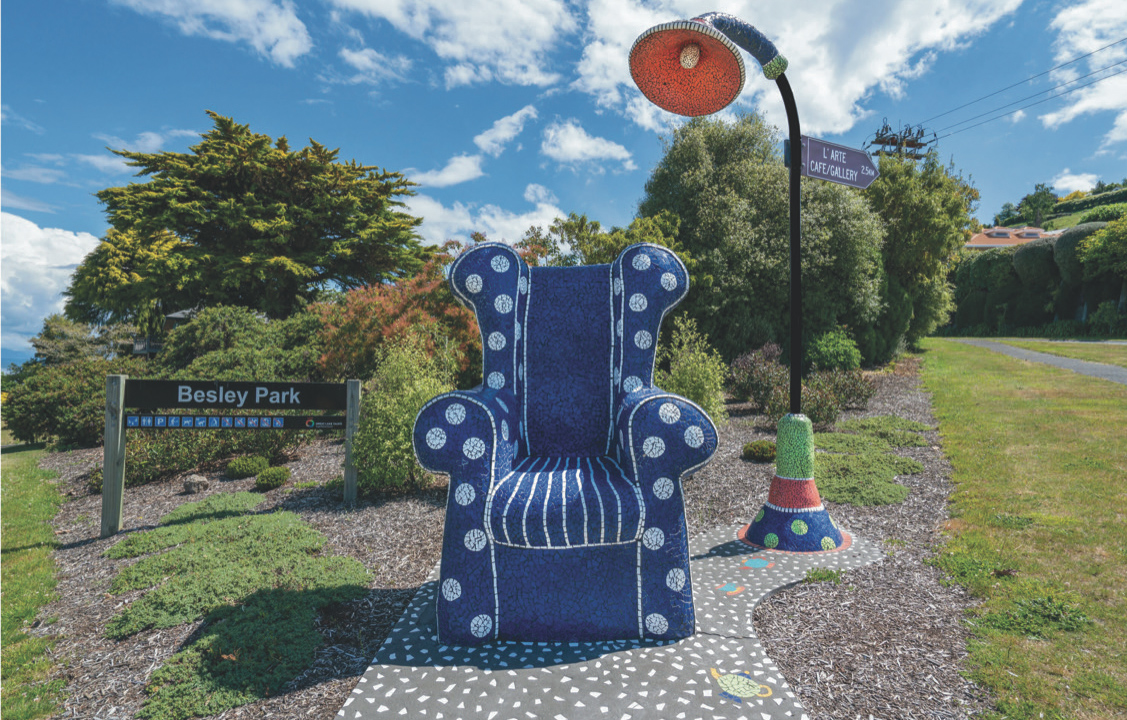 Ceramic artist Judi Brennan's unique works of art are an absolute delight. Judi's designs are all hand-built in the studio at LArté Gallery. They are innovative, quirky, colourful and fun.
we'd love to hear from you
Please get in touch…
Whether you are interested in our menu, a special piece from our gallery or you'd like to contact us to arrange a function, we'd love to hear from you.
Jo & Judi
phone
(07) 378 2962
location
255 Mapara Road
Acacia Bay, Taupo, NZ
3385
We're social, follow us on Instagram